College fee collection
made easy
TransferMate is an easy to use online international payment solution which offers fast, secure and affordable payments.
Our service gives institutions the means collect payments through a number of methods including the TransferMate local banking network. Where TransferMate has a local bank account, we will eliminate the international banking charges usually associated with such payments.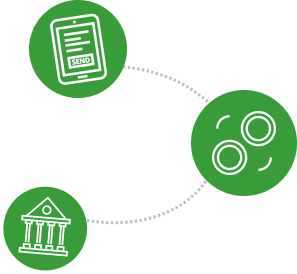 Our simple 3 step process

Registration
The sender registers on the institutions payment portal, which can be hosted by TransferMate, and they enter their course fee details.

Payment received
The sender the gets an exchange rate on their payment in their local currency, as well as transfer details for a TransferMate bank account in their home country.

Payment Completed
Once sender funds are received by TransferMate the payment is immediately transferred to the institution's bank account, from TransferMate's bank account the institutions home country.
A free service for educational institutions

No IT implementation
required

Receive international
payments within 48 hours

No set-up
costs

No more unallocated
payments

Eliminate international
receiving transfer fees

24/7 online
tracking